Womanizer
---
Regular price
Compare at $169.00
Special Price After CODE LOVE25
Regular price
Compare at $329.90 |
Sale price
Special Price After CODE LOVE25
Unit price
per
Ship discreetly & fast from Canadian warehouse
Shipping Costs to Canada
Under $59
Over $59
Canada Post Expedited
Based on Weight
FREE
Canada Post Xpresspost

Based on Weight

Based on

Weight

Canada Post Priority

Based on

Weight

Based on

Weight
Estimated Shipping Times
Ontario and Quebec 1-3 Business Days
Rest of Canada 3-7 Business Days

Earn 7.61 T&F Points (1 Point = $1)
Our reward system has been updated!
Create your account now to get rewards!
Whenever you spend $2, there will be 0.1 credit ($0.1) deposited to your account.
To use the rewards, simple copy the gift code and use it in your next purchase!
Contact us for support if you have any questions!
Making the right choice as a conscious consumer is important. Doing the right thing should be rewarding. We think that the way you enjoy your body can also be of benefit to our environment.
PREMIUM eco offers a gateway to a future in which the sex toy industry takes its commitment to sustainability as seriously as you do. That's where we come in. We've reimagined our beloved PREMIUM, and present it here as PREMIUM eco, allowing you to enjoy that world-famous Pleasure Air stimulation in an even more environmentally friendly way.
Welcome, then, to a new generation of sex toys.
Our Belief
We at Womanizer truly believe that pleasure should be sustainable. We think organic orgasms are better orgasms, and that the power of our personal pleasure can be a positive force for change in the world. We want you to be a part of that.

Our Mission
PREMIUM eco is the first step towards a large commitment to sustainability. It's an exciting step: PREMIUM eco proves that luxury pleasure products can be made more responsibly. Now we want you to prove there's a demand for it, so that others might follow our example, and we can clean the whole industry up.
Our Commitment
Our commitment is a simple one. But a big one. It's to make sure we have sustainability at the front of our minds while we develop our sex toys. It breaks down like this...
1. Improve Sustainability
We are committed to reducing the impact of our products, processes, and packaging by seeking sustainable alternative.
2. Implement Our Learning
As we get better at controlling our sustainability, we are committed to implementing our changes everywhere.
3. Be Open about Our Impact
We are looking closely at our carbon footprint, for example, and we want you to see where we're succeeding and where we're improving.
Clean Pleasure Air Tech
The same Pleasure Air Technology that made Womanizer beloved by millions around the world is now made more eco-friendly thanks to the use of naturally-sourced Biolene, so PREMIUM eco leaves a smaller footprint. Do it for yourself and the environment.
Biodegradable Biolene
Much of the environmental impact of sex toys is in their construction: mostly plastics. Just like any other commercial products, sex toys eventually reenter the waste stream. Biolene, the new supermaterial used by Womanizer, is biobased, meaning it's biodegradable and thus an excellent eco-friendly alternative to ABS plastic.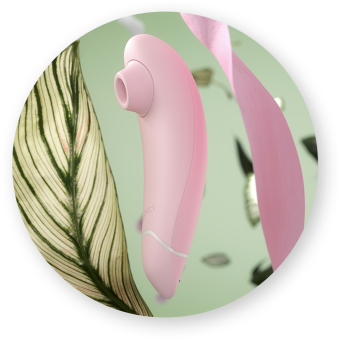 Replace, recycle, replenish!
Recycling is effortless, because PREMIUM eco was designed to be disassembled at the end of its lifecycle. The replaceable, rechargeable battery also contributes to a longer life, and a smaller footprint.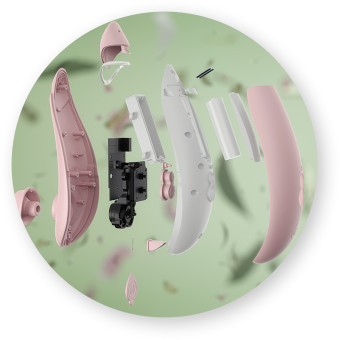 What is Biolene?
Biolene is a bioplastic made from renewable raw materials – mostly corn starch. It's an excellent eco-friendly alternative to conventional, fossil fuel-based plastics. Not only does it reduce the impact of producing PREMIUM eco, it also reduces waste, since it's 100% biodegradable and recyclable.
SPECIFICATIONS

Material: Silicone+ABS
Color: Pink
Length: 6.5"
Girth: 6.25" at largest point
Width: 2" at largest point
Power Source: USB Rechargeable
Special Features: Hypoallergenic, Multi-Function, Multi-Speed, Non-Phallic, Phthalate Free, Smooth Surface, Temperature Sensitive, Rechargeable, Waterproof
Share
View full details
Shop with Confidence
Discreet Billing

Your credit card statement will show TandF for your privacy and anonymity.

Discreet Shipping Packaging

The only identifying marks are your mailing address and ours.

Secure Online Payments

We are using SSL technology and the credit card is read directly by the bank.